Graphic Design and Your Brand
In this article you will learn:
Graphic design, though seemingly inconsequential, has spell-binding effects on our buying behavior. It tells the world in an instant who you are or what you sell without saying a word. Great graphic design immediately declares to potential clients if your product or service is valuable and worth their purchase. It's the first and often most memorable impression you leave potential customers.
Why does graphic design play such an influential role in the buying process? Because our buying decisions are psychological in nature. A study in The Journal of Marketing Management revealed that "packaging design influences the consumers decision to buy" citing that "up to 90% of consumers make their purchase decisions based on how the package looks." [1] We often purchase an item or service based on how that product/service packaging and/or messaging makes us feel. Where do you think the old saying, "don't judge a book by its cover," comes from? It became popular because it's human nature to do so.
Similarly, the Global Media Journal conducted research revealing "the likelihood of purchases made both online and in stores increases if the consumer likes the design of your ad or packaging." Experts say "advertising imagery affects 41.6% of the decision to make a purchase." [2] If these studies don't convince you of the importance of implementing impactful graphic design when marketing a product or service, I don't know what will, except maybe the rest of this article (wink emoji).

Brand identity is how your audience identifies you. It is about being immediately recognized by everyone who sees your "mark." It's not only a great logo or a timeless design, it's also about what your customer experiences. Your content's tone of voice, your logo, the imagery you use in your designs, and your customer experience all contribute to your brand. If you are not purposeful about marking or branding your company, you risk your audience not appropriately identifying you.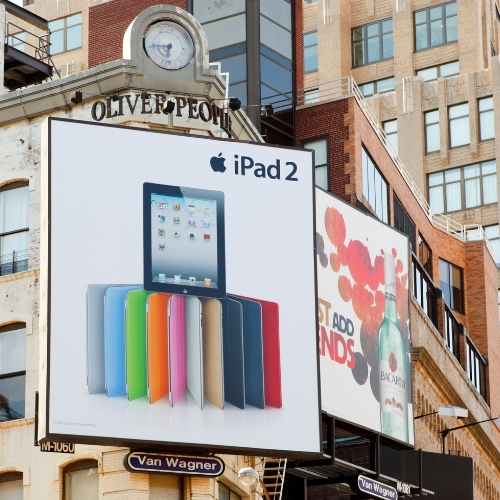 Some dismiss the importance of branding their company as they believe it is only for the "big brands". This is a gross misconception. Think about all the logos and designs you've seen. Ponder the times you've been excited about, or dismissed a new product you picked up at the store or a service you came across on the internet. If you stop and think about it, you'll remember how influential the designs and messaging were. Their designs either influenced you to try it out or put it down. Remember, advertising imagery affects over 41% of our buying decisions!! This is why we encourage you to invest in partnering with the experts when crafting your brand's persona.
Once you've invested in a talented graphic designer to perfect your brand imagery, your organization's branding should be on every piece of information you put out. It's on your company's website, brochures, business cards, T-shirts, letterhead, your display ads, etc.
Your colors, fonts, shapes, tone, customer experience, etc., all have a psychological effect on us, influencing what we decide to buy or not buy. Well-meaning business owners will slap something together to save time or money, believing that will do the trick. While you may save money trying to create your own graphics, research tells us that if it's not done right, you end up losing tons of time and money in the long run. It's important to have a professional designer who has the time and expertise consider these elements when they craft your design. Without the use of an expert in the branding process you risk your product/service not being as profitable as planned. And this isn't just a one-time project. You need a designer who knows how to incorporate your brand elements creatively on all of your marketing materials.
It's also important to consider how you communicate your cultural stance as an organization. You communicate this partially through specific visual design elements like font, colors, etc., and through the tone of your messaging. GMJ discusses how the effects of visual elements (a.k.a images, colors, designs, etc.) and messages in advertisements are considered more positive by consumers when they feel the company has branded themselves in a way that is agreeable to them (the consumer). [3] This study emphasizes how important communication and messaging of who you are as an organization is for your brand identity. If your audience relates to you and your messaging resonates with them, they will be excited about what you have to offer and make that coveted purchase.
All businesses have a voice. Thoughtful, masterfully-crafted branding, or lack thereof, is the megaphone to your audience. You need that booming voice they hear to be the jolt that convinces them to buy.
The most typical graphic design services offered by a graphic design firm are branding services, logo design, packaging design, layout and print design, and possibly website design.
This can be a marketing firm, a digital marketing agency (like Fortibus), or a branding agency. All of these may offer design services, while providing solutions for your digital marketing needs. Most employ designers with experience in artfully designing hundreds, maybe thousands, of unique marketing materials. Design experts also have years of practice in skillfully crafting brand identities and timeless designs. Practicing designers know how to deliver a message through creative eye-catching designs making long-lasting first-impressions that will disrupt the competitive market.
The best firm will take the time to research your customer persona and help you identify your organization's tone. They will produce results-driven graphics and imagery as well as powerhouse advertising strategies that will help you accomplish your goal in growing your business or startup.
Let's start with the big picture and talk about what each firm does so you can make the best decision for your business.
There are boutique graphic and web design companies. They often specialize in delivering graphic design concepts. Some graphic design firms have extensive portfolios. Sometimes, you'll find a design group that offers other marketing services.
A full-service digital marketing agency specializes in marketing AND design. They house a team of creatives that are experts in graphic design, SEO, web design, social media, and email marketing, to name a few. Pretty much anything digital marketing related, they've got it covered. Digital marketing agencies, like Fortibus Marketing, will usually design any type of marketing material, from the front cover of a print magazine to an infographic. They'll also produce high quality web graphics, billboard design, and much more.
It's important to work with expert designers because they understand that results-driven marketing and eye-catching design go hand in hand. You cannot have a strong marketing plan without well thought out design.
No matter what firm you choose, a talented designer will craft your concepts to effectively communicate your brand's voice and deliver a beautiful product at an efficient pace.
Ok, so what will it cost?! Let me start off by saying, like any other service, you are paying for more than just a product or service. You're paying for time and expertise. The range for any graphic design project, whether it's a logo or otherwise, can vary greatly. Pricing varies depending upon the complexity of the project and the experience and skill of the designer.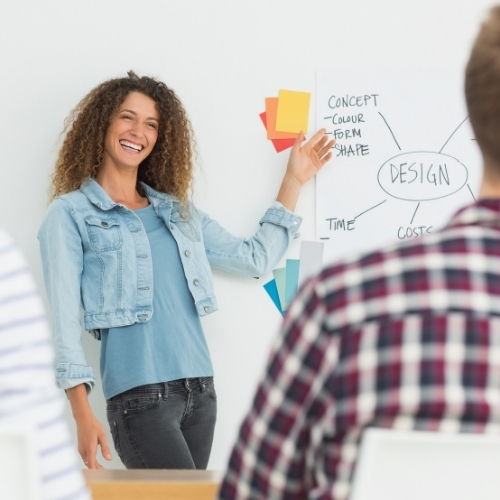 Consider what the word "expert" means. An expert is defined as one who has comprehensive and authoritative knowledge of, or skill, in a particular area. A graphic designer with experience knows how to properly research. They know what questions to ask, what colors, fonts and shapes to use and NOT use. A master designer will be abreast of trends and know which of them are best for your brand. This is the kind of designer worth their weight in gold and worthy of your investment.
The research your designer conducts is necessary to create a great design. This step pays off in dividends too. You want to make sure it's done.
At your design appointment, your designer will ask you questions to get to know who you are and what your goals are. This will help them get to know you better and aid in the design process. The top marketing agencies want nothing more than to meet their client's expectations and ensure their designs and marketing efforts result in high conversions. So, there's no such thing as over-communicating during this process. In fact, over-communicating will help prevent excessive back and forth and will make certain your graphic design projects are delivered on time and what you had in mind. Instituting this level of interaction will also give your designers permission to express their creativity.
After your meeting, your talented designer will then use their expertise, info from conversations with you and research to create for you a work of art. You don't have to know all about branding or graphic design. A compelling design is made up of disruptive and beautiful elements that enhance an organization's persona and brand identity. So, you should have a good idea of what you're looking for and take an active role in the review process so they can produce a unique and timeless design that is…. you.
When searching for a firm, remember that this design is YOUR image. So taking that proactive approach in communicating with your chosen design team will only help in the process. One tip when considering an agency; if they don't welcome feedback or foster open communication, run the other way! You are looking for a trusted partner who seeks to understand your brand's objectives. Good graphic design firms know they need to openly communicate in order to help their clients. You share the big picture vision of your company and they help you understand the graphic design process that will bring your vision to life.
Make sure they're a good fit for your organization and their design flavor aligns with your brand. Part of the interview process should be you requesting to view their design portfolio. This will allow you to take a good look at their past design projects to see if you prefer their design style and if they have an extensive range of designs. Are they versatile or do they only design in one way? Your designs should be unique to your company, not look like every other clients' that they've worked with.
When interviewing the potential firm/individual, you're looking to create a partnership so don't be afraid to ask the hard questions. Here are some that might help clear the weeds for you: If you don't have an unlimited budget, will they agree on installments? Do you have to enter a long-term agreement? Do they have in-house graphic designers or will they be contracting someone for your projects? Are their graphic designers generalists or are they experts in their field? Generalists are not bad, many of them are just as talented, yet lack time and experience in specific areas of design. Keep this in mind if you are on a budget. An expert will cost you more but their designs are more likely to be in line with your brand, yielding higher conversions. Do they have experience working in different industries?
The best graphic design agency knows what questions to ask to ensure brand alignment is accurately executed in the design process. Make sure they are intentional about learning who you are as a company. You want your designs to be an accurate reflection of your company brand, not just someone else's interpretation of who you are.
It's also helpful to give some of the following information in order to provide insight into your brand identity and messaging. What is the tone of your company? Does your branding demand controversial designs, a professional image, even storytelling? Is your brand more traditional?
Let them know if you are on a budget and what that budget is. What past experience do you have in working with marketing agencies and designers?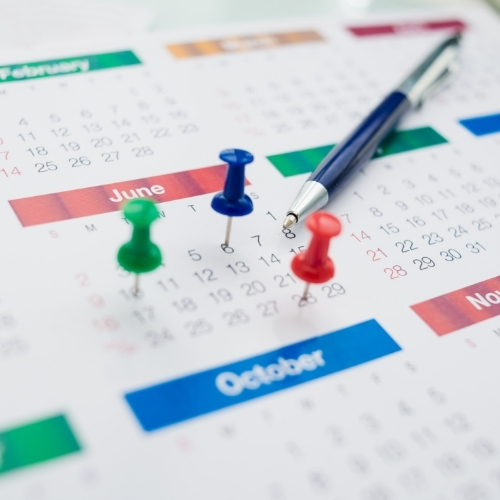 Communicate your deadlines in order to be sure they can provide you with quality work on time. Let them know what inspired you to start this project/business. What specific creative work are you looking for in addition to graphic design and can they fulfill those additional services?
These are important topics you'll want answers to in order to be sure the designers have the experience necessary to create visually compelling deliverables. You want a graphic that will clearly communicate your message and draw interest. Interviewing your prospective firm will help ensure you receive a sophisticated graphic that will sell your product and draw in new clients.
At the end of the day the best design is not only visually appealing but is results driven. The top graphic design agencies will deliver for you, spell-binding imagery that will disrupt the competition and drive results.
Lastly, if you don't receive straight forward answers or you don't get an overall "good vibe," then keep looking.There are great firms out there that are excited to create long-lasting partnerships. The process just requires patience as you take the time to find the right partner. Your business is your baby (and your livelihood) and you want to be sure you're placing this precious commodity, your brand image, in good hands.
Jesper Clement 2007 Visual influence on in-store buying decisions: an eye-track experiment on the visual influence of packaging design, Journal of Marketing Management, 23:9-10, 917-928, DOI: 10.1362/026725707X250395
Kaled Moafa Ahmed, Global Media Journal, Effect of Design Elements for Social Media Ads on Consumers Purchasing Decisions
Ahmed, Rizwan R., Dalia Streimikiene, Gerhard Berchtold, Jolita Vveinhardt, Zahid A. Channar, and Riaz H. Soomro 2019. Effectiveness of Online Digital Media Advertising as A Strategic Tool for Building Brand Sustainability: Evidence from FMCGs and Services Sectors of Pakistan. Sustainability 11, no. 12: 3436.