Local Content Marketing and why you need it
The Value of Local Content Marketing
Marketing has been around since the beginning of commerce and has many facets. Now in the digital age of the twenty-first century there are additional tools like social media, SEO campaigns, and PPC advertising, all of which can grow to feel like an insurmountable mountain of technical processes that only the super geeky can understand and only high tech businesses can afford to tackle.
This is not the case. Well, I mean, there are a lot of facets to marketing and digital marketing specifically, but all of this does NOT need to be insurmountable or overwhelming. Once you learn a bit about the inner workings of digital marketing and how to do it well, you too can have the confidence that you're strengthening your company's visibility with intentional strategy.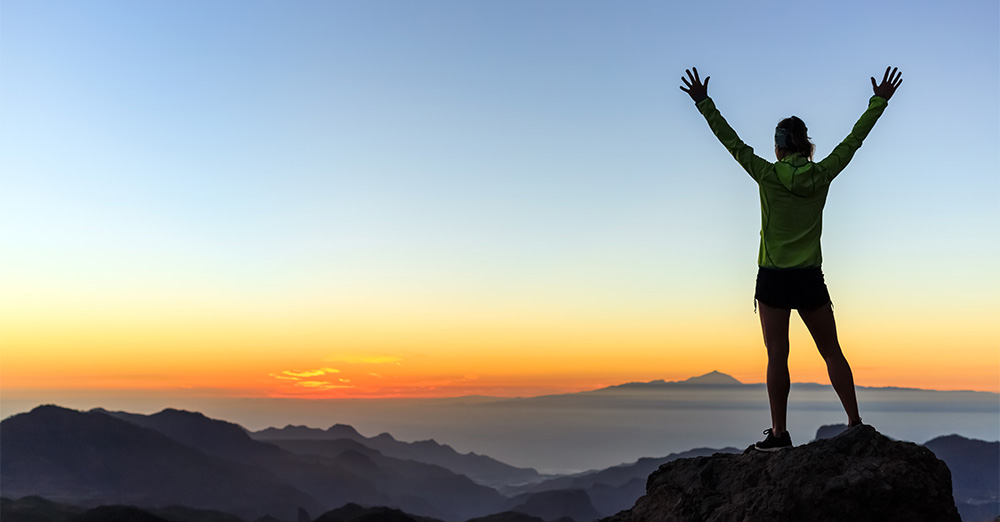 If you're just getting started and would rather have a conversation about the best next steps for you, connect with us today. We'd be happy to help!
What is content marketing?
You cannot tackle the general marketing of a company without addressing content marketing which specifically refers to the text and written messaging that speaks to your product or service, your brand, and your company culture.
Content is any intellectual material that your company produces: social media posts, email campaigns, blogs, podcasts, videos, webinars, or educational articles. Content is not what you are selling, it's the material produced to inform your audience about who you are as a company, the knowledge that you have to share, and what product or service you are offering that will make their lives oh, so much better.

Beyond just the text, your content will also encompass the visual graphics and elements that you create. Every element tells a story, therefore everything should be in line with your brand and the story that you are wanting to convey. Your blog design, infographics, and website copy should all be speaking from the same brand voice and tone. Consistent content and messaging increases trust, authority, and credibility, and in doing so you stand out to your customers through your expertise and authenticity. This consistency also gives the internet bots what they are looking for as they score your content for relevancy.
To explore more about the importance of building and sticking to a company brand, check out our recent blog on creating a brand identity.
Why is content marketing important?
Content plays such a big role in establishing and growing your online presence. It's what both people and the robots read, or watch, if you create video content. Every part of your marketing strategy involves content, so you should be purposeful about it. Use it to your advantage.
You may be thinking, "I'm doing okay with my marketing: the social media posts and email marketing campaigns to advertise the next deal of the month have been scheduled on time. We're following our digital marketing plan and reaching our local customer base. What else is there to consider?"

Marketing is the broader umbrella that includes more than just sales. Content marketing is about generating awareness, communicating with your potential customers who you are and how you can serve them. It's about your services, but also about sharing your company culture, your humor, your vibe, and your knowledge with the world, and more specifically, your target audience.
Why do you need to invest in producing content?
Often marketing, and content marketing in particular, is an afterthought, but most business owners do not realize if you are not paying attention to your company citations and backlinks across the web to build your local SEO and you are not researching and implementing relevant hashtags in your social media marketing strategy, you're losing out on bringing customers through your doors (virtually or otherwise). The saying goes that if you're not growing, you're dying. Similarly, if you're not being intentional with your digital presence, you will quickly fall behind competitors who are.
A local content marketing strategy, which is more targeted to your specific market geographically rather than the general global market, focuses on growing your voice within your local community. Your ROI on time, money, and energy will be significantly higher when you pinpoint your target local audience and spend less time attempting to target the masses.
Take time to determine your target location, specific markets, and where your audience works and plays; and gather demographic information to create your ideal marketing personas.

Next, dive into some market research, check out the local social media trends, and find out what people are asking on Google searches. Equipped with this information you'll be able to better tailor your original content to the specific consumers you're looking for… and who are looking for you.
Knowing who you're talking to and being able to "speak their language" will greatly influence the effectiveness of your content marketing campaign.
Content is what you are putting out and it does matter. Everything you produce and publish should offer utility and be valuable, informative, and worth the time that you and your team put in to create it. Beyond this, take time to look into trending topics related to your industry and to understand the algorithms that govern whose information gets seen first so that you can be confident that your content will be highly effective across your local markets.
We've heard, "Content is king." Lee Odden says it's the kingdom. Personally, I'm more of a fan of...

If your content does not reach the people that matter (your target market), or it sits on your desktop, then it's not going to do you any good. Distribution, aka content marketing, is queen, and she wears the pants. How and where you distribute your content matters.
How many digital marketing tactics you're able to pursue initially may be limited by your marketing budget. Regardless, you want to use it effectively and ensure you show up on high traffic platforms and websites. If you decide to use paid advertising, like local search ads, make sure you're targeting your audience by using the right keywords, not only in your ads, but in the content you write on your landing pages. Make sure you stay front of mind to those who count. A lack of focus will be evident in your analytics and results.
What is the purpose of content marketing?
Remember, your brand is not what you sell. Your brand is a combination of your company culture and your customers' experience; it's your reputation, if you will. Are you known for your customer service and your customers know that you're quick to resolve any issue? Are you taking the time to respond to feedback and reviews encouraging interaction from others as well? Are you a trusted company in your industry? Do you know how you are perceived?

The purpose of content marketing is to build trust and relationship with your customer base. To become a high authority in your industry and drive traffic your way, you have to get your message out there first. And you have to be able to be found. Digitally.
Content Marketing is not a Deadend
It's not more work for work's sake. As the start of a conversation, it's meant to lead to something: to you! We live in a digital age; everything can be (and should be) linked. Make sure your content is linked to your website, to your products or services, to the most relevant place where your customers can learn more about your company and, once they find out how awesome you are, make that purchase.
You want people to begin recognizing your brand, connecting it with the values you stand for, and then taking that next step to check you out - and then buy from you, of course! Along with brand awareness and building trust, the goal here is generating leads, bringing qualified traffic to your website, and increasing sales.

Intentional marketing is you not waiting for people to find you, but strategically positioning your company in front of your target audience so it feels more like they stumble upon you. They find out you're a great local resource and a company that they want to support and engage with. They buy from you, are completely wow'd by the experience and then start sending you referrals and leads from amongst their family and friends.
All of this takes time and investment. You're not looking to take shortcuts, but rather to build relationships and establish a profitable business that will last. When you're playing the long game, it's not about the quick sale, it's about fostering return and life-long customers.


One signal that you have an effective content marketing strategy is the amount of click-throughs to your website that result in conversions. Another way is by monitoring the share count of your content, whether it's written or video. If you are publishing quality content that people are looking for and need, it's very likely they will want to share it with their following as well. This is how social proof works: if your content is sharable, it will lead to increased organic traffic. You never know, your last client's friend's cousin's neighbor could be the next customer to walk through your door.
What is local content marketing and do I even need it?
Local content marketing is where you specifically target geographically with content and information that is relevant and unique to those in your area. Just like we are unique individuals, each region, city, or even neighborhood has unique characteristics. Let's say you run a shoe store (because shoes are fun). I live in Charleston, SC where the majority of the year is sunny and warm. Keeping it simple, an appropriate local marketing campaign to someone in my area would highlight sandals rather than snow shoes.

Consider where you live and the unique characteristics of your town and your audience. Brainstorm how you can better speak into these unique flavors. Content ideas include sharing about local events and festivals that you're involved in on your local stores' Facebook pages or crafting a podcast addressing common misconceptions and questions about your industry. Incorporate local influencer marketing into your repertoire by having a guest post on your blog by a well-known personality in your city.
Why should I use local content marketing?
As people have engaged technology and the world has become smaller, we've been taught to "think bigger" and "think global". Online stores allow us to reach a much bigger audience, but it's still vital in your digital marketing strategy to "think local".
Local businesses have have a great advantage because they have the ability to see and address the needs of customers in their community. More and more people are finding value in shopping where they live, from business owners that they know and trust. Specifically targeting those in your area with your locally-focused content will help bring in the customers you're looking for.

Do I need other local marketing services?
Like local content marketing brings a relevancy to your local market and builds loyalty within your community, so other local marketing services merit the time and attention it takes to incorporate them in your overall marketing strategy.
Get excited! Instead of spending substantial time and money to market to everyone in the world, focusing on your city or even implementing neighborhood marketing will produce much stronger results.
Let's go back to our shoe store example. To make it convenient, we'll say your shoe store's physical location is in Charleston. In terms of SEO, ranking for "shoe store" with national giants like DSW and Shoe Carnival will take some time. Ranking for "shoe store Charleston SC" will be quicker and easier on Google and other search engines. Also, people are much more likely to visit a store that's around the corner (#shoplocal), as opposed to the other side of town, so keep that in mind. Specific is good!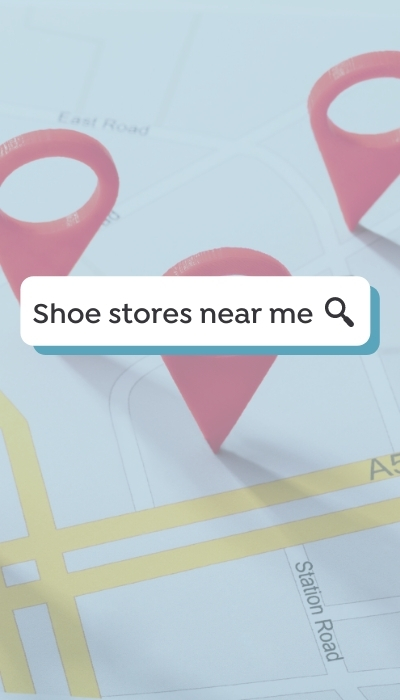 SEO, or search engine optimization, is all about being intentional with your online presence so that you are easily found when people are searching online. Having up-to-date information on your Google My Business page, your website, and your social media pages is a great start.
When the "Google bots" comb the web, they are looking for accuracy and relevancy. If they see that you are current and active across many platforms, they'll recognize you as legitimate and start moving you up in the search results. Creating citations on various websites where your business information is listed exactly the same in each instance is one of the important ranking signals that will give your SEO a boost as well. Now that you've become a trustworthy search result, search engines will want to ensure you're seen.
In regards to your local business website, it's important to verify that it's responsive, where all of your information looks good and is readable regardless of the device someone is using to view it. You probably build and edit your website on a desktop but the majority of people will look at it from their phone so mobile optimization matters. Quick page loading times will give you a low bounce rate - don't lose potential customers because your website is slow! And user-friendly (and mobile-friendly) navigation makes for a more enjoyable buying experience. Set up an account with Google Analytics so you can monitor all of this - how long people stay on your website, where they are coming from, and on what pages you're losing them. Here you'll be able to measure results from all of your marketing efforts in regards to your website.
To learn more about optimizing your website and online presence, check out our blog that does a deep dive into the world of SEO here.
Another great local marketing tool to implement is Google ads. First, as touched on above, make sure your GMB page is live and active and up-to-date with your proper address, phone number, and business hours. Then as you run ads, you can target those specifically in your city through keywords. Setting the parameters on your Google ads will make sure that only those in your area will see your ad so you are not wasting any of your precious marketing budget because a non-potential client three states over clicks on it. These are PPC ads (or Pay Per Click) so there is a fine balance with setting your audience specific so that you receive more concentrated results and casting your net wider to gain more customers. You want to maximize your local marketing efforts so that impressions lead to clicks which lead to conversions aka sales!!
Next is to make sure you're staying active on your social media networks, posting regularly to stay visible and engaging with your audience. Many people will research a company on Facebook or Instagram prior to visiting or purchasing from them. I know I do! Am I curious if they have different holiday hours? Maybe they posted about it on Facebook. Do I have a question about a certain product? I bet I can get a quick response via Instagram.
Social media marketing is only gaining in popularity and importance. There are numerous platforms where you can grow your network, increase customer loyalty (through engagement and brand awareness), and also attract new customers. If you're on Facebook and have multiple store locations, set up location pages so your followers can stay informed about what's going on at the location that they care about and don't get bombarded with what's going on elsewhere.
The majority of social media platforms offer a reporting portal when you set up a business account so make sure you're checking your Facebook Insights page and other platforms' analytics to see how your audience is responding. Then you dial in the best time to post, the most effective hashtags to use, etc.

Again, as with any marketing endeavor, it's imperative that you know your target market and that you stay true to your brand. With these two key pillars in mind, post about your new and upcoming deals, share some inspirational thoughts from your team, or retweet from an industry leader that you admire.
What are some examples of content marketing?
You build your brand and strengthen your brand awareness through content marketing that provides value to your customers and promotes engagement with them. With our shoe store example, maybe this looks like a video series of shoe care and repair so they can keep that favorite pair a bit longer. It will be evident that you care about the condition and longevity of the shoes they currently have. It shows that you have passion for all shoes, not just the ones they buy from you. We WANT them to buy from you, and now they know where to go when it's time to upgrade the "tried and true".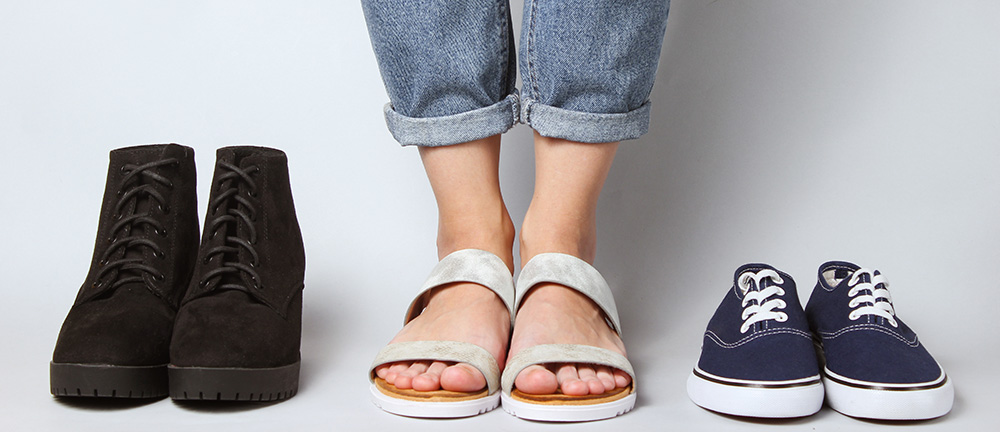 Start having a conversation with your target audience through polls or even in the comment section of videos or posts. You can learn directly from those who matter most about what they are looking for or not looking for, what they want or wish you did more of. Google forms or online surveys are another great way to collect information directly from the source. This data can help guide you in forming a more effective marketing strategy going forward.
On social media, an example of content marketing could be a local awareness ad on Facebook or a post on Twitter celebrating National I LOVE My Feet Day! (FYI, it's August 17.) Publishing fun content that shows the character and humanity of your business is always a great way to connect with your audience and build a community of loyal customers. We become accustomed to the ease of online everything, but at the end of the day we want to do business with humans and to know that our business is making a difference even on a small scale.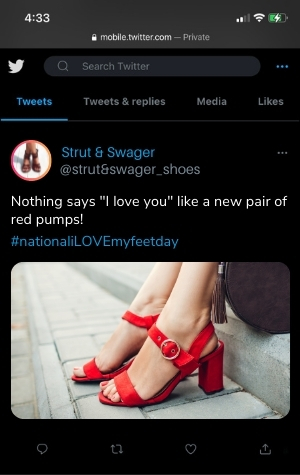 Podcasts have grown in popularity over the past few years and are the perfect example of distributing content that showcases who you are as a company and the resources you have to share. Podcasts are generally set up in a conversation or interview-style format and provide flexibility to cover a wide array of topics and themes in an easy to digest format. Here you can hone in on your niche focus as a company with a behind-the-scenes take on your products and services, but also pepper in your personality. Let what you're passionate about as a company shine through or even promote what's going on in your local area that you're excited about - local news and happenings.
Email marketing is another option that provides a lot of flexibility and is still the most effective too in reaching your audience. Email marketing platforms give organizations the ability to segment, tag, and group contacts based on any number of factors allowing for more detailed targeting when sending out campaigns. Set up automations to send out a welcome email when people sign up for your list or a reminder email when they've left something unpurchased in their online cart. Every touch point is valuable as long as it's relevant. Segment by region, past purchasing trends, or other characteristics so you can send information, deals and promotions that are especially pertinent to them. If you build a reputation of sending out quality and enticing content, less of your emails will remain unread and your open and click rates will trend higher.
You can also fit a lot of content in a blog! Here you get to educate your audience without worrying about doing multiple takes and splicing video clips or trying to squeeze a large amount of information about sneakers, slippers, and sandals (still talking about shoes here :) into a social post. Publishing blogs on your website is a great SEO booster and another way people can discover you as a resource and then as their next favorite shoe store!
There is a lot to digest here, but as I mentioned, there are a lot of facets to implementing a strong content marketing strategy. Take everything one step at a time and don't be afraid to reach out to an expert for help.

You know your company inside and out, but occasionally, your focus can become very narrow. You need someone who can see your company from the outside, while also understanding your audience. Rather than spending hours trying to figure out the best way to word and design your messaging on a single social post, digital marketers can craft all your social media content for you. Yes, investing in someone to communicate your company's services, goals, culture, and message comes with a price, but it can also be a huge relief and time saver to you. The time you save trusting in a company to do the competitive research and develop digital marketing solutions for you will allow you the time and energy to pick up the items you have been dropping internally in your business.
What do marketing services cost?
Not to be vague, but the cost of marketing services depends greatly on who you're working with and the following factors:
Take into account that it takes time to build momentum when you're starting out with any digital marketing service. Be prepared to commit to a period of time so you're able to track your results over time and gain the most benefits. As you're starting out, work with your marketing agency to create benchmarks and goals so that everyone stays on track, and make sure you're having regular check-ins so that you're staying involved and they are held accountable to deliver on what you've agreed upon. Digital marketing is not a "set it and forget it" venture, but with the right tools and the right team you can gain the traction and targeted exposure that will lead to your overall growth.
Is your company in need of local content marketing or could you use some direction in how to strengthen and streamline your marketing strategy?