From Local to Global: Unveiling a Charleston SEO Agency's Approach to Ranking
If you own a business then you know the value of appearing on page one for specific searches. 68% of all online activities start with a search engine. That represents a LOT of business so it is critical to have an expert implement an SEO strategy for your business if you want to grow.
Are you looking for a marketing agency that has a deep understanding of Search Engine Optimization to help you get new customers for your local business?
Are you a national brand looking for a result driven SEO company that can dominate in high competition niches?
Are you a company ready to grow but have questions about search engine optimization and how it can work for you?
We have been helping companies in local and national markets reach new customers and also help them convert those leads into loyal repeat customers through our comprehensive marketing strategies.
If you are ready to grow call us today to get started. If you still have questions and are not quite ready to dive in that's great! We are here to help guide you through the process and make the things that seem complex simple. At the end of the day we know the main thing you are interested in is having the phone ringing, more clients, and more sales.
For those of you that would like a more in depth explanation about SEO and our approach you can learn more below or if you prefer we can hop on a call and answer any questions you may have.
Chances are you have heard quite a bit about the importance of SEO over the years, but with so many voices out there as well as a massive amount of mis-information related to search engine optimization, it is understandable that you may be at least a little confused.
When you add all that to the fact that technology and search engines are constantly evolving and updating their algorithms in an attempt to cut down on spam and deliver better quality results to people searching for specific information, products, or services, it is crucial to have an SEO expert that has in depth knowledge and is watching, testing, and monitoring things as they evolve. The best SEO company will keep track of what is happening currently and not simply base their marketing strategies on what has worked in the past.
It may sound complicated but have no fear! We are going to attempt to simplify it for you by boiling it all down to the parts that really matter as it relates attain better rankings.
What is the purpose of SEO?
The purpose of SEO is to make your brand, which includes your website and your entire online presence, more visible to the type of people who need and are actively looking for your products or services. The majority of people looking for information, products, or services start their search online so you need better search rankings in order to increase visibility.
SEO or search engine optimization is a process that, if done well, results in your brand appearing on page one of Google or other search engine result pages for specific searches.
Simply put SEO done well means more traffic to your website which should mean more sales and or new clients.
Search Engine Optimization Is Only Part Of The Big Picture
Web Development and User Experience
If your website is not designed well, if it has a poor user experience, if it loads slowly, if it is not responsive meaning it is not mobile friendly and does not adapt for different devices (mobile device in portrait mode, mobile device in landscape mode, tablet portrait, tablet landscape, laptop, desktop and larger screens), or there is no clear CTA leaving people searching for how to contact you or take the next step in the process, then an increase in traffic to your website through an SEO strategy may not produce the ROI you hope for.
The Importance of Brand Development
For companies really wanting to grow their business online at a much quicker rate, brand development is critical. Showcasing your individuality will set you apart from your competitors. Improving your Internet marketing campaigns will result in generating qualified leads, more repeat customers, and more traffic as you clarify your brand identity. People become loyal to brands based on quality, experience, and what they personally identify with. Simply put, creating distinction and taking the time to develop brand recognition through content marketing will maximize impact.
Can you grow a business and show an increased bottom line without all the energy and investment in developing a solid brand? Sure you can show more business growth and movement forward along with increased dividends but it may be a slow climb and a fight all the way.
We liken this to climbing a mountain with your shoes tied together. Can you do it. Sure! It may be possible but why would you want to. There is always risk along the way that something may happen to prevent you from finishing the climb but it is highly more likely that will happen as you struggle along with your shoes tied.

If the mountain is particularly high doing some training in advance and getting everything ready and in tip top shape before starting the actual climb not only increases your chances of success but allows you to enjoy the climb. The point is if your goal is an increase in your bottom line then it will require all the important aspects of a quality digital marketing strategy to be running on all cylinders.
A Comprehensive Digital Marketing Approach
While SEO is a major factor in growth, branding, web and app development, quality creative content (text, photography, and video), social media marketing, text message marketing, email marketing, digital advertising, retargeting, and online reputation management are some of the pillars to a solid internet marketing strategy.
Understanding how these all work together and helping companies allocate their marketing budget in a way that avoids neglecting important areas allowing for maximizing growth is our speciality. Get in touch today to get started.
Use the right tool for the job!
Utilizing a tool for it's right purpose is also critical in getting desired results. In the same way you would not use a sledge hammer to wash a window you should make sure each marketing tool you use is being used for the right purpose or you may be disappointed with the result.
For example we see this often with Social Media Marketing. Many companies choose to use social media marketing as the primary way they will find new clients but that is not the purpose of Social Media Marketing. Sure you may get some new clients through social media but take a moment and think about it. When you are looking for a new product or service do you go to social media to search or do you hop on Google to perform your search. The primary purpose of social media for businesses is to stay connected with your clients and loyal customers so you remain on their minds. It results in repeat sales from current customers, as well as shares and word of mouth referrals as well as some new discovery, but no where near the level of new discovery that a carefully executed SEO campaign delivers.
In the same way you can not use SEO to stay in touch and follow up with your customer base. You need social media marketing, email marketing, and text messaging marketing for that.
Are you ready to grow your customer base?
If the answer is yes than SEO is the tool for the job when it comes to driving traffic. Search engine optimization takes time so if you are after immediate traffic than a well executed Pay Per Click campaign (PPC) would be the right tool for the job, but in terms of a long-term plan for increased growth SEO delivers far superior results.
Organic SEO Results vs Paid Google Ads
You may be wondering why SEO would result in greater growth for a business than a PPC campaign. After all aren't we talking about appearing on page one of Google for a search result? Why does it matter if the result is a paid ad versus an organic search result? These are great questions and in order to gain a clear understanding of why organic results are better than paid ads we will need to first talk about the types of searches people are conducting and the habits of searchers online.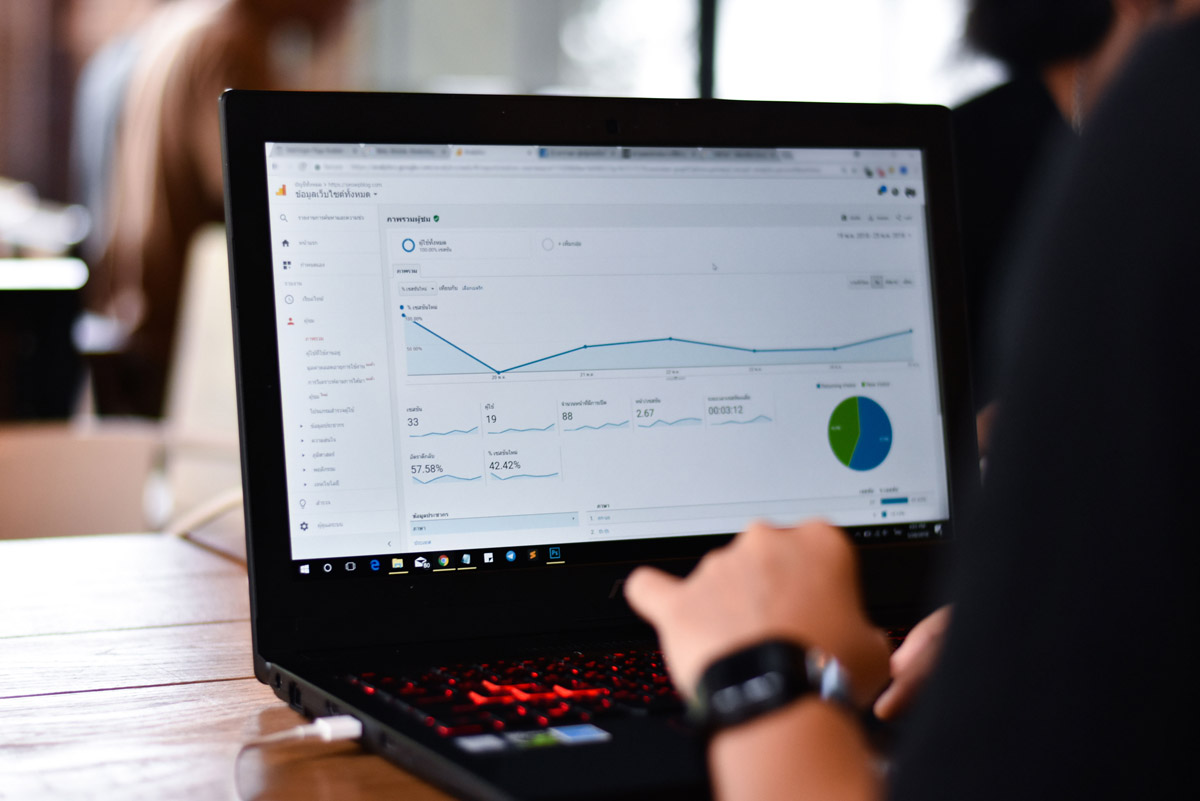 The reality is 70-80% of all searchers ignore paid ads and focus on organic results. Why is this? Somewhere lurking in the back of our minds the thought creeps in that the ads are just showing businesses who paid to get there and probably are not as good as the site that is showing on page 1 naturally because Google is recommending it. Whatever the case may be statistics don't lie. The lion share of the clicks are going to the websites listed in the top 3 spots after the ads (the organic results) with position 1 leading the pack.
With that said, why lose out on the potential of 20% to 30% of the traffic that is clicking on the paid ads? Running PPC ads are a great way to get qualified leads quickly while you are working towards the goal of getting the #1 organic listing. You can click the link to learn more about our PPC ads. Statistics also have indicated that searchers who are clicking on the ads often have a high intent to buy which leads us to a very important topic.
Understanding the user intent, also known as search intent, behind the keywords or phrases that people are typing-in to search engines is critical in analyzing if a certain keyword will be a good keyword for you business to target in order to increase your ROI. People always have a reason behind why they are searching a particular phrase. Many businesses over the years have wasted a ton of revenue by simply targeting the wrong phrases because they either did not understand the searchers intent or take the time to think about it. They made all their decisions by looking at a targeted keywords volume of traffic alone and ended up picking phrases that did not convert into sales very well.
Need help on identifying the right keywords to target in order to get new clients, grow your customer base, sell more products, and increase your revenue. Our team of Charleston SEO experts can propel your business forward whether you are a local business trying to reach customers in your city or a national brand looking to expand to cities throughout the US. Contact us today at (855) 798-0791 to speak with one of our marketing strategy consultants.
What Is Search Intent and why is it so Important?
Simply put search intent is the reason behind why a person searched a particular phrase, and Google cares a GREAT DEAL about this because their goal is to deliver the best content for the person searching. It is the reason a person will continue to choose Google as their preferred search engine as opposed to Bing or other search engines.
There are 4 main categories of intent we can group almost all searches into. Sometimes they overlap but for the most part we can group them into:
Another way to state this is:
There is quite a bit of subtle nuance involved in terms of understanding exactly what Google wants to show the searcher for each of these type of searches. Digging into this helps us understand how to craft content that will be able to dominate the search results for particular search terms.
You can do this on your own website through content creation, blog writing, video creation, or other forms of content writing. Blogging is the most popular but regardless of your method of creating content for your site it is important to structure these pages to satisfy search engines as well as making sure you write for real people in a way that naturally engages them. This will lead to a higher conversion rate.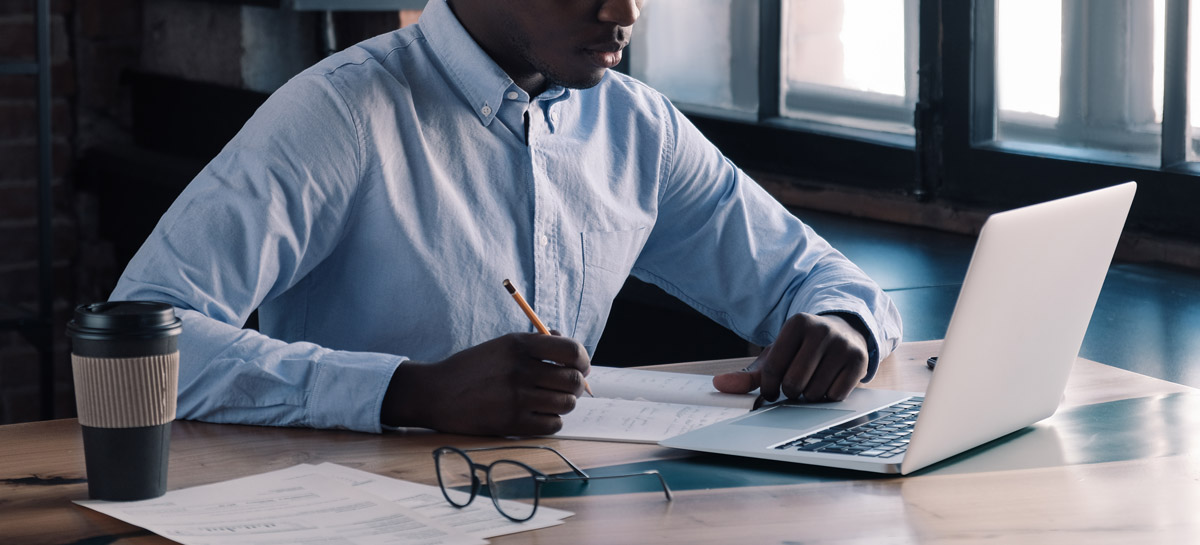 Thankfully you will not need to learn all this because our team of SEO content writers are specialists in SEO research and creating content designed to rank and also convert.
For certain searches a person is looking to be educated about a particular topic, while other searches are aimed at obtaining a quick answer or solution to a problem or question. Many of our clients are looking for "Buyer Keywords" or searches that result in a purchase of a product or service. Sometimes those sales come from a person who is ready to buy right away and others come from a person who is doing research and looking to be educated a bit, look at some comparisons, read some reviews, and then make their buying decision. There is often a sweet spot in terms of the average number of days it takes a person to make a buying decision for a particular product or service so knowing how to strike when the iron is hot can result in a large increase in phone calls and sales.
Understanding your primary target audience, as well as any additional audiences, their needs, habits, and goals will help direct how you message those people, what content to present, how capture those leads, and nurture those leads over time. These are all important pieces of the puzzle to help you achieve growth. The foundation of all of this boils down to understanding search intent and what you offer as a Brand.
Contact Us Today To Super Power Your Marketing Efforts With Content Designed To Rank And Convert!
Keywords, Traffic and Competition
Keywords which are also known as keyphrases are words added to content online in order to increase organic rankings in the search engines. Knowing which phrases to target is based on how much traffic a specific keyword or phrase receives (known as search volume), understanding what the competition level is, and as previously discussed user intent.
We begin every project for our clients with a strategy blueprint which includes keyword research and competitive analysis discovering all the potential targeted keywords and searches available creating a prioritized list of the most important phrases to target in order to bring an increased ROI. There are always many variations of searches being performed around a specific topic so finding all the variations or as many as possible can often lead to great opportunities to find new customers.
Did you know that the search phrase SEO Charleston SC is different than the search phrase SEO in Charleston and they both receive different search volume? In fact at the time of this writing the first phrase was searched around 90 times more that the second variation. You may be thinking that means that phrases that include a preposition will always get more search volume but on a recent project for a local client the opposite was true.
Local and National SEO Services
Once you know the search volume for all the potential phrase you may want to target and you understand the search intent it is important to analyze how competitive the phrase is and what effort will be involved to convince the search engines that you are a better result to show on page one as opposed to the other sites they are already showing there.
There are many opportunities online especially when talking about local SEO for local businesses that are looking for customers in their area where there may be 10, 20 or 30 people a month searching phrases related to that business where there is very little or low competition. These are the hidden gems that often provide really targeted leads that can often greatly affect a businesses revenue but these phrases are sometimes ignored because of the lure of the phrases that get higher search volume.
The benefit of finding low competition phrases is that you can rank for them more quickly and start generating leads from organic search sooner. Also ranking for lower competition phrases in your niche allows you to build trust with Google on a particular topic benefiting your ability to rank in things related to that topic. This is known in the SEO community as Topical Trust Flow and it is all about your sites relevance as it relates to a specific topic or niche. The bottom line is you want Google and other search engines to Trust your site as it relates to what your business offers.
Medium Competition Keywords
Other searches have some decent competition meaning your competitors may have worked on good content for their site and have other sites linking to and sharing their content causing Google and other search engines to think that their site is a good result to show people. In this competition level your competitors will have already begun establishing their brand in the market online and they may have even hired an internet marketing company to help them rank.
When competition is involved it simply means we have to be better than our competitor. This is where budget comes into play. If your competitor is investing $3,000 per month on their SEO and you have a budget of $1,500 you have to simply work smarter and more strategically. They may be putting everything into a phrase that gets 800 searches a month. There may be 5 competitors fighting for that same phrase. Instead of investing everything into fighting for phrases that everyone else is fighting for there may be a phrase that gets 100 searches a month an a few others that get around 250 searches per month. We may find 5 or more medium and lower competition phrases that get a combined search volume of over 1000 people per month and a far better allocation of our available budget.
High Competition Keywords
Often in National SEO there is much higher competition. It makes sense. There are simply more companies fighting for the available keywords. It is always good to be working towards the goal of capturing these highly searched phrases. The reality is they will take time. Some of the phrases can take over a year or longer of consistent hard dedicated work but the increase in business can be massively transformative especially for a start up company trying to establish their brand in the market.
High competition for keywords also happens on a local level in certain Local SEO niches such as with Lawyers, Real Estate Agencies, Roofing Companies etc. It is very important to look at the budget available in comparison to the competition level to learn where the biggest wins are possible for your company to thrive.
If you tell us you just launched an electronics company and you want to rank on page one of Google for the word electronic store and you have a budget of $4000 per month I am going to quickly tell you that you would be wasting your money targeting that phrase. The phrase itself got over 246,000 searches in the past 30 days at the time of this writing but you will be competing against Wallmart, Best Buy, Target, Overstock etc. That is not a realistic budget to compete with those particular Brands however it does not mean we can not find some big wins for you.
For example lets say your electronic store offers drones for sale and you have some inexpensive models for people just getting started. The phrase "best drones under 200" got some great traffic with around 3,600 searches and would be more within reach. Even lower competition than that phrase is "best quadcopter under 200" and there tons of other drone related phrases that would be in reach and with all the smaller traffic it can add up to a lot of qualified traffic and a lot of sales. This would be a much better use of your budget than trowing away your budget going after things that are unrealistic.
After you have spent time building your domain authority and Google has begun to trust your site is a good site to show for many searches in your field of focus and expertise then organic Google rankings become easier to attain.
Our SEO team at Fortibus are experts at identifying the best marketing opportunities to increase profitability and putting together a plan of action to allow for growth along the way. Contact us today to get started!
There are basic Search Engine Optimization principals as well as highly advanced technical SEO action steps that need to be taken for optimal results. It is important that whatever search engine optimization methods are used and whatever action steps taken that they are done correctly. Practices that are frowned upon by Google and are considered to be spam or even unethical should obviously be avoided at all costs. There are certain practices that unfortunately some companies use that can trigger a Google penalty and get you completely removed from the SERP's (Search Engine Results Pages) making your site no longer easy to find. These black hat get to the top quick schemes never pay off and will not provide long term results.
Fortibus Marketing only uses best SEO practices aimed at long term real results. If your goal is to work towards growing a stronger and better company than we may be the perfect fit for you. We love what we do and are proud of our work and the companies we choose to represent.
Implementation of a Solid SEO Strategy
Once research is complete there is usually a long list of things that need to be addressed first which relate to your online presence.
You may have heard the phrase on-page SEO thrown around. This simply refers to the content on your site as well as the site itself being optimized properly to rank well. There are tons of signals that tell Google what your page is about ranging from the heading tags, title tags, to keywords used, length of text, and alt tags on images to name a few.
Intelligent use of the right target keywords will produce exceptional results and provide the search engines with what is necessary to rank higher but we can't forget that everything needs to be written for real people, not just the search engines. After all once people get to your page it needs to speak directly to them and the reason they came. If it does not capture their attention then they will not convert into a new customer. If they leave right away (30 seconds or less) and do not interact with the page in any way (click on something) then it will be recorded as a bounce which is a signal to Google that it returned a bad result to the searcher which will negatively affect your search engine rankings. Sites with a high bounce rate do not continue to rank. For more information on bounce rate and how this can negatively affect your SEO visit our blog.
There are also more technical things related to your website that matter to Google such as the site link structure or URL structure of your site being search-engine friendly, how fast your website loads, if your website triggers lots of 404 errors due to missing content, or if there is duplicate content on the site due to poor site architecture. Things like coding errors can block search engines making it impossible to rank. Other actions like adding schema markup, fixing any markup being used improperly or other on-page errors, adding geo tags and meta information to images, avoiding keyword cannibalization by repurposing content, installing an SSL certificate and making sure your site contains no mixed content, as well as making sure redirects are set up properly are all things that could benefit or hurt you ability to rank depending on if you have done things right. Fixing everything on your website itself is a top priority.
If all of that sounded like we are speaking some form of alien dialect don't worry. We have got you covered. Our team of web developers know how to work with WordPress Sites, Joomla Sites, and even many custom coded sites. If you have a website chances are our team can help optimize your website and make all the changes necessary to have you ready to rank.
Assuming you have done these steps it is time to move on to the off-page action steps.
Fixing everything on your site is only part of the formula. It is the foundation but without off-page signals happening it will be difficult for your site rankings to increase let alone get first page results, especially when any kind of competition is involved.
Google looks at many things such as your backlinks or how many other sites in your niche or a related niche are linking to you. It looks at the quality of the sites linking to and recommending you. It looks at how many brand mentions you have on social media and also considers other social signals such as likes, follows, and shares of your content online. It looks at your Google Business Profile and your reviews. Do people like you? It checks other review sites as well. It looks at your citations and the web traffic and dwell time on you website to name some of the more important things Google is using to analyze if you are a better result than your competitors to show on page 1 for a specific Google search.
Our SEO strategists take a comprehensive approach helping allocate your budget so that we are not neglecting an important area and becoming top heavy in just one strategy. Googles algorithm is constantly changing and as things evolve the weight of importance that Google stresses on one element can shift to another. This is where devastating results can happen for people who have built their entire SEO plan on one or two main methodologies. Putting all you eggs in one basket is dangerous and short sighted. At Fortibus Marketing we build a solid foundation for long term results.
What are Citations and why do I need them?
Citations are places online that list your business name, address, and phone number also referred to or know as your NAP. There are tons of sites online that will list your business when you request this by signing up for a profile on their site. There are also many other sites that aggregate date and pull it from places online that mention your business. This may sound like a good thing but when they get the data wrong for example by listing an old phone number or address they found for you or any information they place online about you is wrong a mis-match occurs. These incorrect business listings online can be hurting you chances of ranking and you don't even know about it.
Often you have to claim access to these listings and verify you are the business owner in order to edit the incorrect data. This is something you can do yourself but make sure you keep track of you usernames and passwords when you claim the listings because if you ever change anything to do with your business in the future you will need access to these listings to make sure the information about your company stays up to date and current. This can be time consuming and often when you think you may have found all the listings you will discover others you missed.
When Google sees a bunch of listings for your company online with different information about you it is not sure if it can trust showing you as a result but when all the information about you online matches exactly there is a greater confidence in recommending you to people.
Our team is experienced at conducting a full online presence SEO audit. We locate incorrect citations and get them fixed for you, as well as build out many hard to obtain citations giving you a leg up on your competitors and increasing your online exposure. We are experts at expanding your online footprint in a way that Google and other search engines like in order to help you dominate the competition. We even package everything up for you in a handy spreadsheet giving you account access to all your listings online when you need them.
How many sites link to you, also known as backlinks, are one of the biggest way Google determines if you are a good site for a particular search. This is over simplified but if you are a builder and you have a bunch of backlinks from home improvement type sites then Google will look at those backlinks as a vote of confidence from others in your industry that you are a good quality company.
However if you are a builder and you have a bunch of backlinks from gaming forums and gambling websites it is going to look at your site as possible spam and not trust showing your site in the results. Also if the only links you have pointing to your site are from other sites that have no traffic or presence on social media. If it determines that the only links you have coming to your site are from fake businesses, or irrelevant websites not only could that not help you but it could count against you.
The quantity of the backlinks pointing to your site is not as important as the quality of those links. It is also very important what words are used when a site links to you. If the wrong words are used or if the same words are used too often to through the proportion of your backlinks off balance it could negatively affect your search engine rankings.
There are many different types of backlinks ranging from press releases and citation sites, to smaller blogs, speciality interest niche websites, and high quality guest posts sites. We know how to get you quality backlinks from the right places and how to make sure the links you have pointing to your site are actually helping you and not hurting you.
Google Penalties, Algorithms and Recovery
Have you had a negative experience with a marketing firm that was supposed to help you but ended up hurting your online presence?
Our team is experienced in helping sites recover from Google penalties or algorithms. Penguin and Panda were algorithms or a "set of rules" that were added to help uphold Google's "quality standards". Many sites were negatively affected by this. Did you know that Google also has real human reviewers that check sites to make sure they are not violating Googles quality standards and ones that do get penalized.
We know how to identify if you site has been penalized or simply triggering an algorithm resulting in a drop in traffic. We conduct a full site audit to identify if there are issues due to malware or a hacked site,  cloaking or redirect issues, keyword stuffing, hidden text, or over-optimization issues. Sometimes if you have been hacked in the past there may still be a hidden page on your site containing spammy links that need to be removed, or you may have added markup to your page in an incorrect way that Google is considering to be misleading content. Believe it or not expired jobs postings for your company that have not beed put online in the right way could end up triggering a penalty.
One of the more common ways people trigger a penalty is they have unnatural backlink profile due to purchasing low quality links or participated in other link building schemes in the past that are resulting in the penalty. Spammy backlink profiles often come from comments, guestbook pages, forums etc. These are not legitimate internet marketing techniques and if you have someone helping you with your marketing needs that is doing this kinds of things you need to stop working with them right away and begin the journey to rectify the situation.
Another reason a site can be penalized is related to your content. Google may think your site has stolen content from other sites, or determined it is utilizing low quality spun content in an effort to get ranked. The more low quality garbage that exists online associated with your company the longer it takes to clean things up in order to get back in Googles good graces.
Can a Charleston Search Engine Optimization Agency Handle SEO for a Company in Another City?
Absolutely! There is a common mis-conception that in order to achieve great local SEO results you need to do an internet search for SEO company near me or SEO services near me or something along those lines and find a Local SEO firm near you. You may be looking for an affordable SEO company or perhaps simply the best SEO agency, but the best of the best might not be in your geographical area.
Ranking in the search engines is not dependent on the location of the person doing the work but entirely dependent on their expertise and knowledge of the industry. Having someone who is local to the area may help in terms of identifying local niche directories or marketing opportunities that someone unfamiliar with the target area may not know about. For example we are a Charleston SEO company and live in the Charleston area so we are aware of things happening in our city, specialty festivals, and other marketing opportunities that only a local would know about. You can always share these type of things with your SEO firm but if they lack the technical expertise it would be better to go with an established SEO agency that understands technical SEO and best practices. They can always work with you on understanding locally the lay of the land and help you dominate your city and surrounding areas.
Analytics Reporting and Goal Tracking
Transparency at Fortibus is a core value we hold. We care about helping our clients achieve success and consider ourselves part of your team. We track the improvements of your search engine rankings and work with you to track conversions and identify what is working that we need to be doing more of, what is not working that needs to be cut, and where we can improve. We also schedule opportunities via video conferencing or in person if you are local to touch base, ask questions, and answer any questions you may have while we are working towards helping you attain more leads and achieve your goals. We pick up the phone and talk with you directly. If you are looking for a South Carolina SEO firm with Proven SEO Results driving quality traffic and positioning our clients to receive affordable leads then contact us today!