Charleston SC Social Media Marketing Experts Demystify Social
It all seemed to happen so quickly. We were calling, emailing or sending a letter via mail to keep in touch with a long distance friend, and then BOOM! Social media platforms, like Facebook and MySpace, hit the scene. Instead of a phone call, you could send a direct message, DM, or just scroll through your feed to see what was happening in the world around you. 
Social media was created as a way to connect people, regardless of their location, distance or other factors that might typically influence communication. It opened the door for you to be able to contact people you may have never crossed paths with otherwise. But let's forget personal use for a minute. In the business realm, social media presents a huge opportunity. With a growing number of platforms, social media networks give you the chance to reach consumers that you would not have been able to get in front of previously. But don't be fooled...these aren't just "post and go" platforms. You need to strategically create and cultivate content that appeals to your target audience. 
Before we get ahead of ourselves, let's backtrack to the entire purpose of this blog.
What is the purpose of social media?
The one thing you need to remember is.... social media should be used to tell your story, not just sell your product.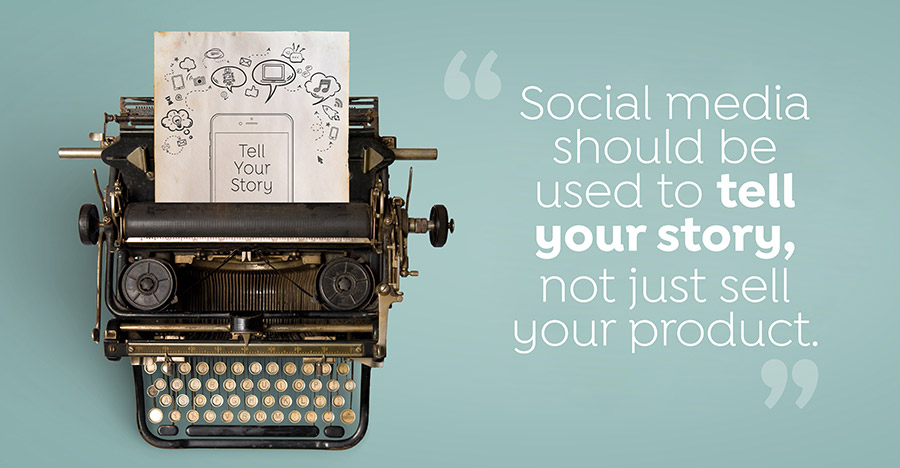 This is the place to be personable and to humanize your brand. Social media is the best place to do this because your audience gets to hear from you directly. You're meeting them where they are congregating, which is online! Not only does this open the door to a conversation about your product or service, but it builds trust and relationships.
Think about the last time you were looking for an auto repair shop or a new boutique for clothes. Where is the first place you went to find the best fit? Personally, I typically go to the brands that I know and have developed a "relationship with," via social media or an online presence. I feel like I know this brand and its people. I might never have shopped with them previously, but if I feel like I have some kind of connection with them, I feel almost enticed to work with them, even purely in a business transaction.
Social media serves several purposes, with the main ones being to craft and cultivate your brand and for increasing brand visibility. With the switch to online marketing, your brand has to have a digital presence, and in multiple places, so people see it across multiple channels and on multiple platforms. Social media makes it simple for you to distribute information about various products and services, and the more people see it, the more people are aware of and remember you.
It also serves the purpose of making it easier for consumers to find out about new brands. Did you know that a very large percentage of consumers rely solely on the internet to find products and services? This leads to the discovery of companies through social media. Searching online, specifically on social media, is the new way to find the best fit for your needs. A customer can look at all of their options and find the one that speaks to him most or in the most effective way.
Social media isn't that cut and dry, though. There are various channels that you can utilize, so how do you determine which ones you should be on? This takes some intentional thought and strategy. There are numerous social media platforms and channels, but which ones will be most effective will depend on your audience and your business. You always want to stay on brand and make sure you are telling your company's story as effectively as possible and different platforms lend themselves to different audiences and purposes. 

For example, Instagram is an image-heavy platform where its audience visits for image rich content. Honestly, there are few people who even stop to read the captions. This is where you want to use compelling images that help tell your story. Facebook is more of a platform where you can share information, and include a photo, video or graphic as well. YouTube is solely used for video content, and Pinterest is for sharing collaborative information, like recipes or lists.
There are many other social media networks, but throughout any or all of these platforms you want to make sure that you remain personable and unique. Nobody can be you better than you. Take advantage of that.
Content creation doesn't have to be overwhelming.
It's not uncommon to struggle with writing and creating content for your social media marketing. There is hope! From writing copy to creating full posts that are tailored to your brand, and everything in between, you can find a social media management company that does it all. At Fortibus, we tailor your content to the specific market and demographics you serve, while maintaining your unique voice and tone, which is crucial to making sure your content is created for the right audience and the right platform.
What is social marketing?
Social marketing is achieved through using social media effectively and like any style of marketing, strives to influence behaviors. The majority of the time, this is done in a way that benefits the greater social good. Best practices include tactics that are effective, efficient and sustainable, because at the end of the day, social media marketing is crucial in today's society and in making your brand relevant and memorable.
To do this, you have to develop a strategy. A social media marketing strategy refers to a plan that shows what you plan to achieve on social media and how you are going to get there. This is a "roadmap" to those in your company that work on anything relating to your social campaigns and marketing. It also allows you to be accountable by showing your "failures" and "successes," if you will. The more details you include and the more specific you are, the more effective and efficient it will be, not only for you, but for your entire team. 

If you have trouble in determining the best steps for your company, you can hire a social media manager, whose job is planning, implementing, managing and monitoring a company's social media campaigns. Their main goal is to increase brand awareness, improve marketing efforts and increase sales or ROI.
A social media management company works to transform and upgrade your social media presence by creating and publishing high-quality content. At Fortibus, we work to save brands time and effort, while increasing brand awareness and leads by bringing organic traffic to your website and pages.
We learn all that we can about your industry, business and target audience. We know digital marketing, and you know your business. We will work with you to combine our knowledge and skills to create the best strategy possible. 
Who needs a social media manager?
Long answer: It boils down to your customers being on social media. Regardless of industry, your customers are engaged with social media, and most of them are on it every day. Because of this, it is so important to make sure they are constantly exposed to your brand.
One major point that a social media manager can help with is finding your target audience. Outside of the basic demographics, you have to understand what makes your audience tick and what motivates them. This will reveal their pain points, allowing you to provide solutions. If you learn and understand the answers to these questions, you'll be able to create content that speaks directly to them.
Speaking of content, "Do I need a content calendar?" is a question frequently asked in regards to social media and the strategy behind it. The answer is YES! Social media can quickly become overwhelming if you let it. Creating consistent posts can create a problem if you're writing the day of and can't think of a good idea for that specific post.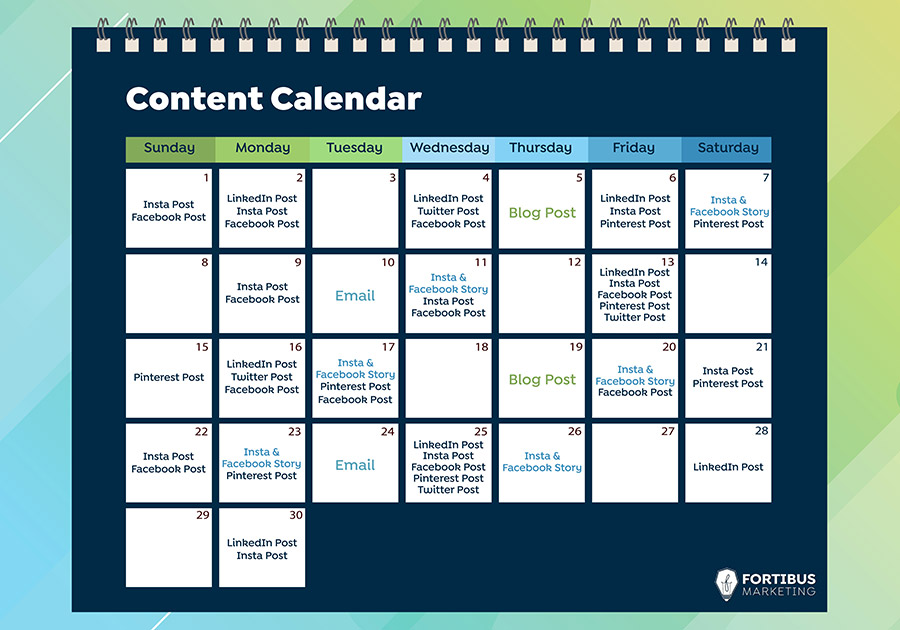 There are a lot of pieces of the puzzle when it comes to effective social media management. Another added stress can be publishing and making sure this content goes live. It's easy to feel overwhelmed by all of these pieces or like you don't have the bandwidth to handle all these internally. When you hire a social media manager, you are paying for knowledge, experience, and buying your time back. At Fortibus, we create content a month in advance. This gives you the chance to review, edit and approve any content and graphics. This also gives us enough time to schedule all of your posts and ensures publishing goes smoothly. Creating a "calendar" allows room for consistency. Your followers will begin expecting posts from you and will anxiously await them.
Consistency is crucial in building, and maintaining, an online presence.
What about social media advertising?
When you make a post, there is an option to "boost" or "promote" it. This shows your post in front of more people and gets your name in front of a larger audience but isn't specific on who sees it. If you don't want to boost a post but instead just create a social ad, you can! This will present your post on stories or in people's feeds based on the settings that you choose. With social ads, you are able to direct your posts to your specific target audience even more precisely. This is often more effective than just boosting your post.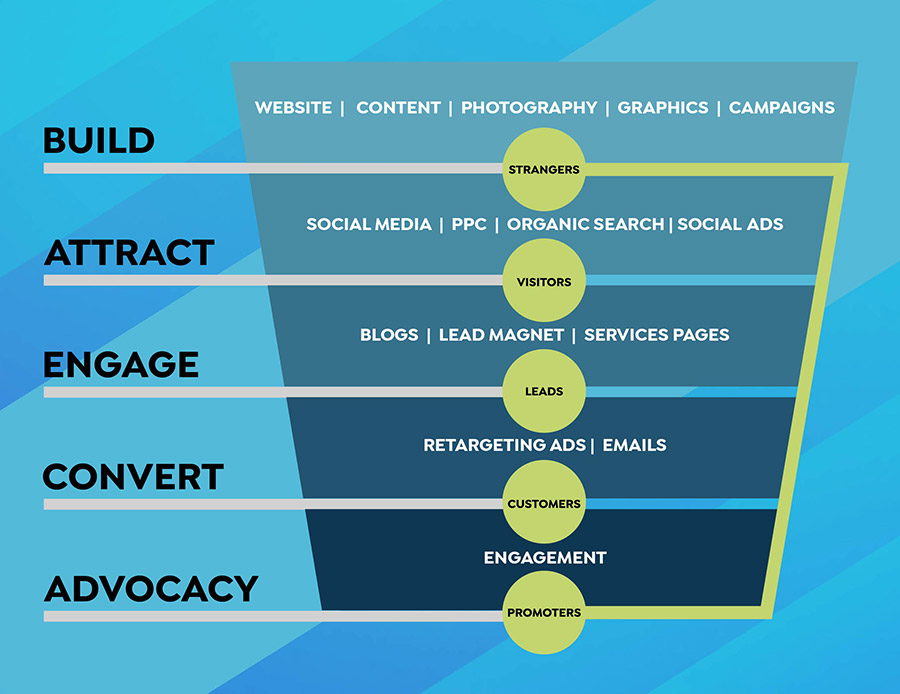 Why can't I just do it and leave it alone?
Any aspect of digital marketing will NOT be successful with a "post it and forget it" mindset. Humans are ever changing, culture is changing, and technology is constantly changing. This is obvious in the fashion trends, tv show options and the new businesses of today.
To be effective at marketing, you have to learn this at its core and then learn to adapt and adjust in order to stay on top of the trends.
Marketing is an ever changing game that needs to be analyzed and utilized. This is where social media management can become time consuming and overwhelming, and if you're not willing to roll with the punches, you're not going to be able to be successful in your marketing endeavors, especially in social media. Be honest with yourself and your ability to make changes when necessary.
The best way to know what the right changes are is to do research and gather analytics; two sure fire ways to make sure you are on the right track. 
Why are marketing analytics so important?
In any effort you make to push your business forward, you want to know exactly how those efforts are performing. This is especially true online. Digital analytics can give you the insight you need to make decisions. Delving into your online footprint to see what may be working, or not working, is always in your favor. Whether you do this on your own or work with a social media management company, you should view this information in clearly defined reports in the desired intervals, so you can make decisions about how to steer your business strategy on a regular basis.
When you break it down, analytics refers to the process of measuring and managing your marketing efforts overall performance and its effectiveness. This can be done by utilizing various key metrics, like website traffic, page views, click through rates, and overall marketing effectiveness. You want to gather the data and information from all of your marketing channels and consolidate it into a document that clearly explains all of the results. This will make it easier for you and your team to determine what is working and what is not.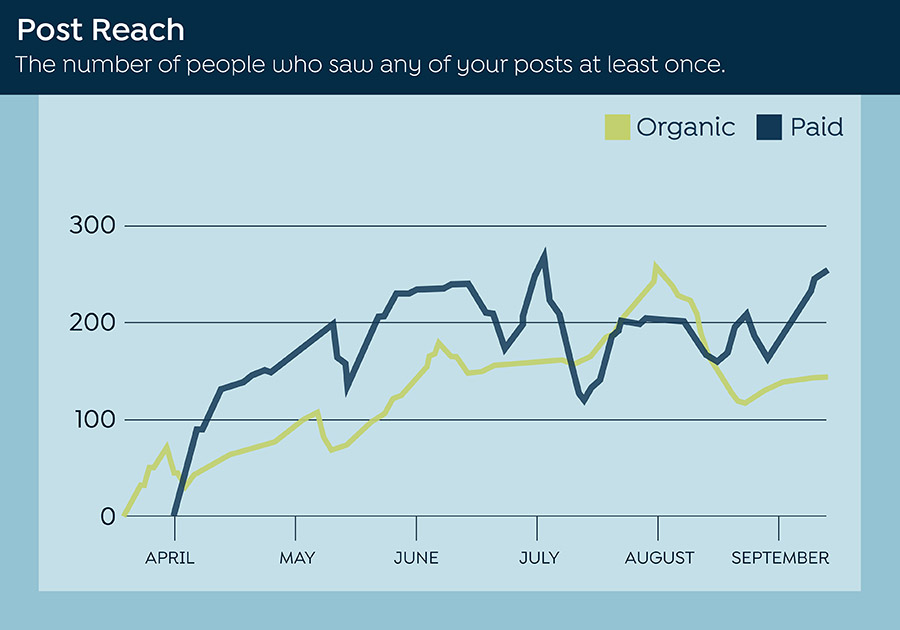 All of this allows you to be more efficient and creative in terms of utilizing your marketing budget by quantifying the various effects and implications of changes made to your marketing strategy. If you are not utilizing proper analytics, you are missing a huge opportunity to identify your company's strengths and weaknesses.
Social media is a beast of its own, and it can be cumbersome for businesses to handle and manage in-house. Our services range from strategy development, planning, content creation, publication, social ads, and engagement. Whether you want more traffic to your website, increased sales, more leads, conversions or an increase in followers and engagement, social media is a place that you can make that happen.
Social media can be challenging with so many platforms and ever changing trends, but we can help! With experience in various industries, we take the trends of today and turn them into results for tomorrow. Contact us today to schedule your initial consultation!